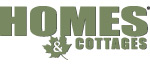 Secrets of Success by Dennis McCloskey
Abraham Lincoln claimed he did not know who his grandfather was. "I am much more concerned to know what his grandson will be," quipped the future U.S. president.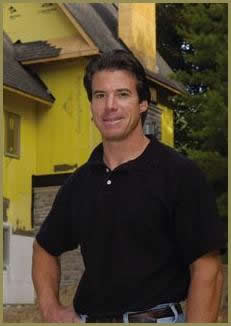 Marc Venchiarutti certainly knows who his grandfather was. Tony Venchiarutti was born in Northern Italy and became an accomplished stonemason before bringing his family to Canada in 1909 to start a new life. Two years later, he was one of 300 men involved in building the palatial Toronto estate of Sir Henry Pellatt, a prominent financier, industrialist and military man. Tony laid stones on the $3.5 million Casa Loma, which was started in 1911 and completed in 1914. Later, in the 1920s, Tony bought land in the Kingsway district of Toronto. By the 1950s, his son, Silvio, was growing the family's home construction business, building houses in places like Bloor West Village and Oak Glen Manors in Mississauga.
It was evident early on that Marc, Tony's grandson and Silvio's son, had inherited the family's love of building and renovating.
"I've been in construction all my life," says Marc, the principal of Venchiarutti Builders in Mississauga, now that his 68-year-old father is eying retirement with plans to spend more time in Florida. "At the age of five, I had a shovel in my hand 'helping' the laborers on my father's construction sites."
Marc studied general carpentry at Toronto's George Brown College, where he learned the finer aspects of the building trade. Today, he builds two to four large (4,000 sq. ft.), custom homes each year in prestigious locations in the Mississauga area where he lives with his family, and where his father is building a luxury home for himself.
When Canadian Homes & Cottages wanted to talk to a home builder/general contractor about hiring a contractor, we did what you should do when hiring a contractor: we got referrals (from one of Marc's trades people we checked out Marc's work (visited the site of a luxury home he is constructing on Mississauga's Meadow Wood Road and we investigated his background and learned of the distinctive family history in the home building business.
"You did all the right things," Marc said with a chuckle as he sat on the tail section of his late-model Silverado pick-up truck during a noon lunch break. "Before hiring for any job, you want to get referrals and you want to see what kind of work they've done in the past. And you want the right person for the right job. For example, in the building industry, you're not going to hire someone to build your luxury home if he's just an experienced deck builder. If you don't do your research, you could end up with a lot of problems."
Research is big on Marc's list of to-dos when hiring a general contractor. "You have to know exactly what you want before you even start," he says. "Once you know what you want in terms of a major renovation or having a house built, then you want to know who's going to do it."
He says the first step is to hire a good designer or architect, and one that you're comfortable with. Word-of-mouth is a reliable source. Marc adds that home shows, homes magazines, and TV shows dedicated to decorating and building are also good sources of information.
"Your designer or architect will provide a plan, or blueprints, and can recommend the names of some reliable contractors." That's how Marc gets a lot of his home-building and renovating jobs. Other ways to find a reliable contractor include referring to community directories, as well as your local lumberyard.
Marc suggests narrowing down the list of prospective contractors to three that you are comfortable with, and whose style you like. Interview all three and request project bids.
"Always remember that cheaper isn't better," Marc says. "A very low bid could indicate that the workmanship is not up to par or that something is missing from the bid. Always ask what's not included in the bid so you can make fair comparisons between the competing bids."
In addition to studying the proposals and bids, you must take the time and make the effort to do your homework on the prospective contractors. That means getting a list of referrals from them and that includes the names and phone numbers of some of their trades. You want to know that the contractor pays his trades people fairly and on time.
"There are some unscrupulous contractors out there and there are also naive people," says Marc, adding that a dishonest contractor can turn a consumer into a victim. He has seen contractors go out of business one day and reopen the next day under a new name. In such cases, the homeowner can get stuck with unpaid bills from sub-contractors, a lien on the house, and lawsuits.
When interviewing your future contractor, some of the questions you should ask include: Do you have insurance? (Marc has Builders' Risk Insurance, which has to be reapplied on each new job. His liability insurance is in effect on all jobs.) Are you registered with the provincial new home warranty corporation if your province has one? (Marc is registered with the Tarion Warranty Corporation.)
Once you have reviewed the proposals and bids and determined what you want done, it's time to sign a written contract with the contractor you've chosen. Marc says he draws up simple contracts that the client can easily understand, but the contract must spell out everything so all parties are protected.
"The contract should specify that the job will be carried out according to specifications as outlined in the drawings or blueprints," he says. "Other information that must be in the contract includes such things as a construction time period that allows for unforeseen circumstances such as a strike by a trade or supplier, who secures the building permits, and the notation that any customer changes can cost extra."
There are many other smaller but equally important details that should be covered in a contract, such as ensuring that debris is cleaned up and discarded regularly by the contractor. If it's a major renovation or room addition, will the homeowner have to vacate the premises during any part of the construction period? Will electricity or water be shut off for a period of time, and are there areas of the house that will be inaccessible at any time? Marc advises 'doing it by the book' and consulting a lawyer before signing a contract, for maximum peace of mind.
Another important section of the contract involves payment. When he's building a home, Marc asks the customer to make payments in several stages: 10 per cent when the contract is signed; then a 'draw' after the foundation is completed and backfilled; another draw following framing; and another when windows and doors are installed and exterior cladding is complete. "When clients see progress, they don't mind paying," he says.
Marc has his own set of unwritten rules that he asks the client to follow, and one is to schedule weekly meetings during the construction period. "That way, there are no surprises. There are often a lot of client changes during the building of a custom home, so it's wise to communicate regularly," he says.
Marc marches to the beat of his own drum when hiring trades people. "I subcontract out, and I use a lot of the trades my father used in years past," he says. "But I have my own architect, surveyor, engineer, excavator, foundation people, lumber supplier, carpenter, electrician, roofer, plumber, and others."
He believes he has an innate ability to 'read' people, so he studies the body language of trades people he is considering hiring. "I look them in the eye, and if they avert their gaze, the red flags go up," he says. "If they look down at their shoes, or if they have a weak handshake, I take all of that into consideration."
He places a lot of importance on people skills in his trades people, so when he was looking for a new plumber two years ago, he researched the field by speaking to other contractors. He found a small company in Brampton called Streamline Plumbing Mechanical Ltd., run by Mike Tassielli and his partner, Johnny Hrynkiw.
"Mike and Johnny are reliable and their workmanship is excellent," says Marc. "But equally important, they communicate well, not only with me but also with the client. The tradesperson must also deal with the client because there may be questions they can answer that I can't."
When asked the secret of his success as a home builder and general contractor, Marc says his family has been in the business 50 years, and he says the key is to not hide anything. "Never mislead anyone" is his credo.
When we were looking for a contractor to interview, our research included a conversation with Marc's plumber, Mike Tassielli. "Marc is one of the most organized contractors you will ever meet," he says. "He phones us regularly to let us know at what stage the job is at and when we might be needed. He is very good at scheduling the trades, and he keeps an eye on their work. If a floor creaks or the stairs are shaky, he gets it fixed right away. He does not allow for any deficiencies."
Tassielli also says Marc is extremely fair when it comes to paying his trades. "When a payment is due and the cheque is ready, he'll call me and say, 'Come and get it!' He's a real credit to the home building industry."
If only Tony Venchiarutti could hear that. He would be very proud of his grandson.